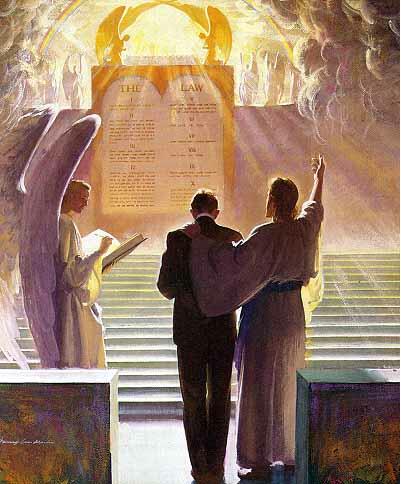 Wipe Away Tears
We are now amid the perils of the last days. The scenes of conflict are hastening on, and the day of days is just upon us. Are we prepared for the issue? Every deed, small and great, is to be brought into recognition. That which has been considered trivial here will then appear as it is. The two mites of the widow will be recognized. The cup of cold water offered, the prison visited, the hungry fed,--each will bring its own reward. And that unfulfilled duty, that selfish act, will not be forgotten. In the open court around the throne of God it will appear a very different thing from what it did when it was performed. The secret sin that appears as nothing now, when placed before men in the light of God's countenance, will appear grievous. It will be seen that these selfish pleasures and indulgences have made the human being a lover of pleasure more than a lover of God.
How stands our account in the books of heaven? Have we chosen to be partakers with Christ in his sufferings? Have we been learning in the school of Christ his meekness and lowliness of heart? Have we stood by the side of Christ to bear his reproach? Have we taken his yoke upon us, and lifted the cross in self-denial and self-sacrifice? Have we helped to bear his burdens, and co-operated with him in his work?
Satan has come down with great power, working with all deceivableness of unrighteousness in them that perish; but it is not necessary for any to be deceived; and we shall not be if we have fully taken our stand with Christ to follow him through evil as well as through good report. The serpent's head will soon be bruised and crushed. The glorious memorial of God's wonderful power is soon to be restored to its rightful place. Then paradise lost will be paradise restored. God's plan for the redemption of man will be complete. The Son of Man will bestow upon the righteous the crown of everlasting life, and they shall "serve him day and night in his temple; and he that sitteth on the throne shall dwell among them. They shall hunger no more, neither thirst any more; neither shall the sun light on them, nor any heat. For the Lamb which is in the midst of the throne shall feed them, and shall lead them unto living fountains of waters: and God shall wipe away all tears from their eyes."
RH, September 5, 1899