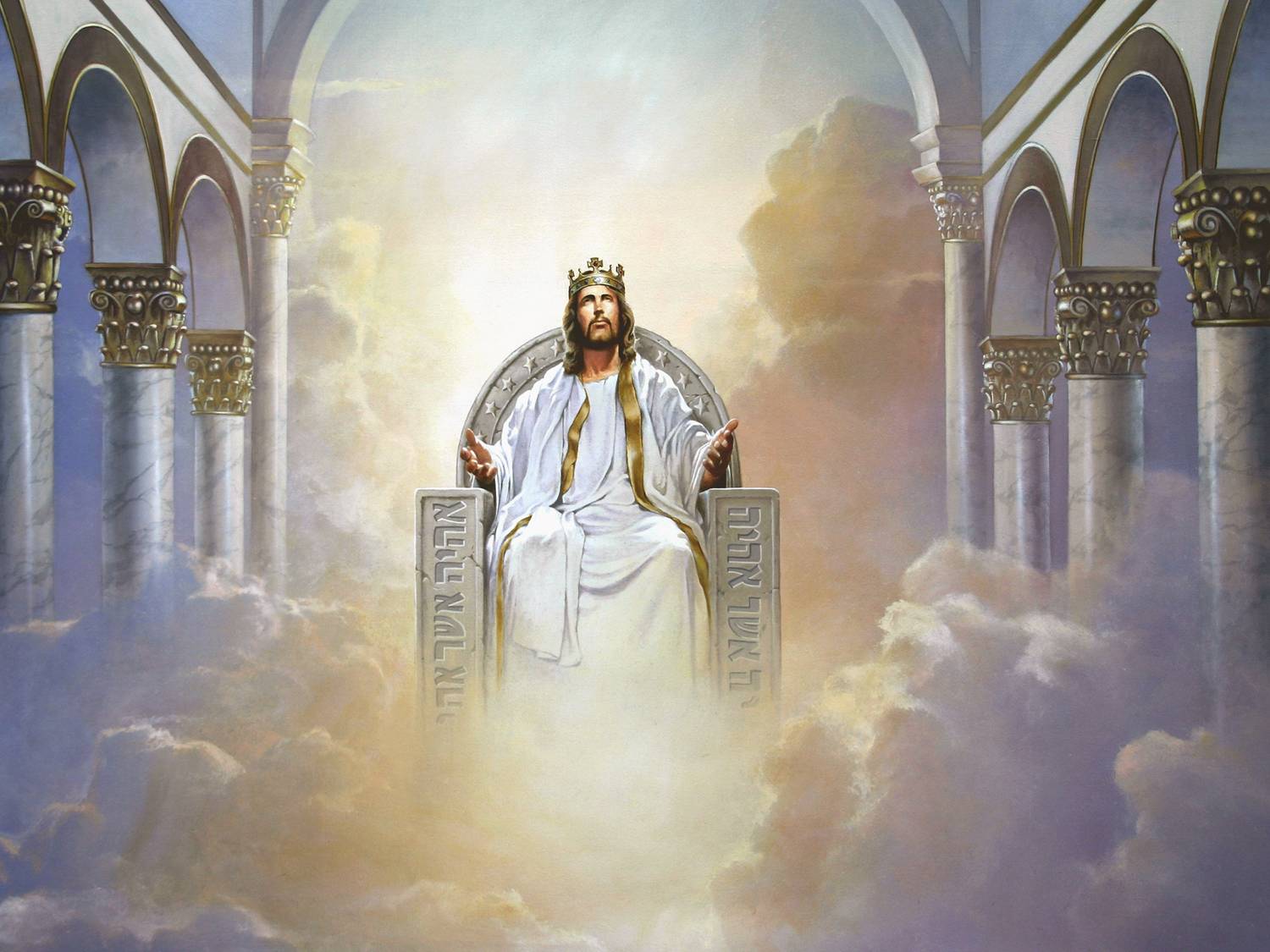 Glorious Throne
"A glorious high throne
from the beginning
is the place of our sanctuary."
Jeremiah 17:12
"In the year that king Uzziah died
I saw also the Lord sitting upon a throne,
high and lifted up,
and his train filled the temple.
Above it stood the seraphims:
each one had six wings;
with twain he covered his face,
and with twain he covered his feet,
and with twain he did fly.
And one cried unto another,
and said, Holy, holy, holy,
is the LORD of hosts:
the whole earth
is full of his glory."
Isaiah 6:1-3
"Listen to their voices as they sing loud hosannas and as they wave the palm branches of victory. Rich music fills heaven as their voices sing forth these words: "Worthy, worthy is the Lamb that was slain and rose again forevermore. Salvation unto our God which sitteth upon the throne, and unto the Lamb." And the angelic host, angels and archangels, covering cherub and glorious seraph, echo back the refrain of that joyous, triumphant song saying, "Amen: Blessing, and glory, and wisdom, and thanksgiving, and honour, and power, and might, be unto
our God for ever and ever"
(Revelation 7:12).
HP 3718:1
"Now of the things which we have spoken
this is the sum:
We have such an high priest,
who is set on the right hand of the throne
of the Majesty in the heavens;
Hebrews 8:1