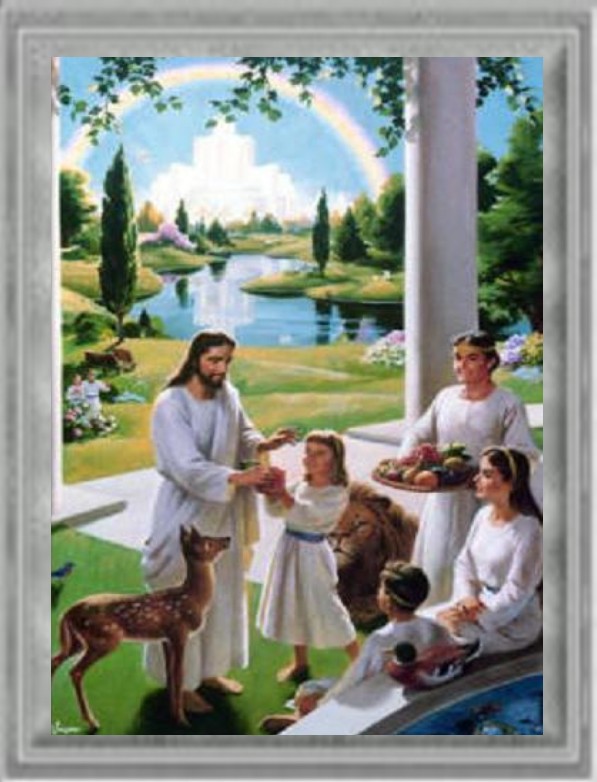 No More Death—Ever!
"And God shall wipe away all tears from their eyes; and there shall be no more death, neither sorrow, nor crying, neither shall there be any more pain: for the former things are passed away." Revelation 21:4.
In the home of the redeemed there will be no tears, no funeral trains, no badges of mourning. "The inhabitant shall not say, I am sick: the people that dwell therein shall be forgiven their iniquity." Isaiah 33:24. One rich tide of happiness will flow and deepen as eternity rolls on. . . .
Let us consider most earnestly the blessed hereafter. Let our faith pierce through every cloud of darkness and behold him who died for the sins of the world. He has opened the gates of Paradise to all who receive and believe on Him. . . . Let the afflictions which pain us so grievously become instructive lessons, teaching us to press forward toward the mark of the prize of our high calling in Christ. Let us be encouraged by the thought that the Lord is soon to come. Let this hope gladden our hearts. . . .
We are homeward bound. He who loved us so much as to die for us hath builded for us a city. The New Jerusalem is our place of rest. There will be no sadness in the city of God. No wail of sorrow, no dirge of crushed hopes and buried affections, will evermore be heard. Soon the garments of heaviness will be changed for the wedding garment. Soon we shall witness the coronation of our King. Those whose lives have been hidden with Christ, those who on this earth have fought the good fight of faith, will shine forth with the Redeemer's glory in the kingdom of God.
It will not be long till we shall see Him in whom our hopes of eternal life are centered. And in His presence, all the trials and sufferings of this life will be as nothingness. . . . Look up, look up, and let your faith continually increase. Let this faith guide you along the narrow path that leads through the gates of the city of God into the great beyond, the wide, unbounded future of glory that is for the redeemed.
OFC 89